Home Builder in Salt Lake City
Custom home builder serving Salt Lake City and surrounding areas.
HOME DEVELOPERS IN SALT LAKE CITY
Updwell Homes is a custom home builder in and around Salt Lake City, Utah. Our home construction is beautiful and energy-efficient. Our team takes 'going green' to a whole new level with our unique green engineering. A Greenlean™ home can save you as much as 50% on your utility bill! Our home developers focus on an open living space. That's why we use the Living Triangle plan in our custom home building and communities. This open space option allows for large family gatherings and open communication between rooms. Updwell focuses on details that make homes comfortable, convenient, unique, and livable. If you are searching for a Utah home builder in Salt Lake City, move UP with Updwell Homes. We care about more than building quality homes, our home developers care about giving you and your family a better quality of life.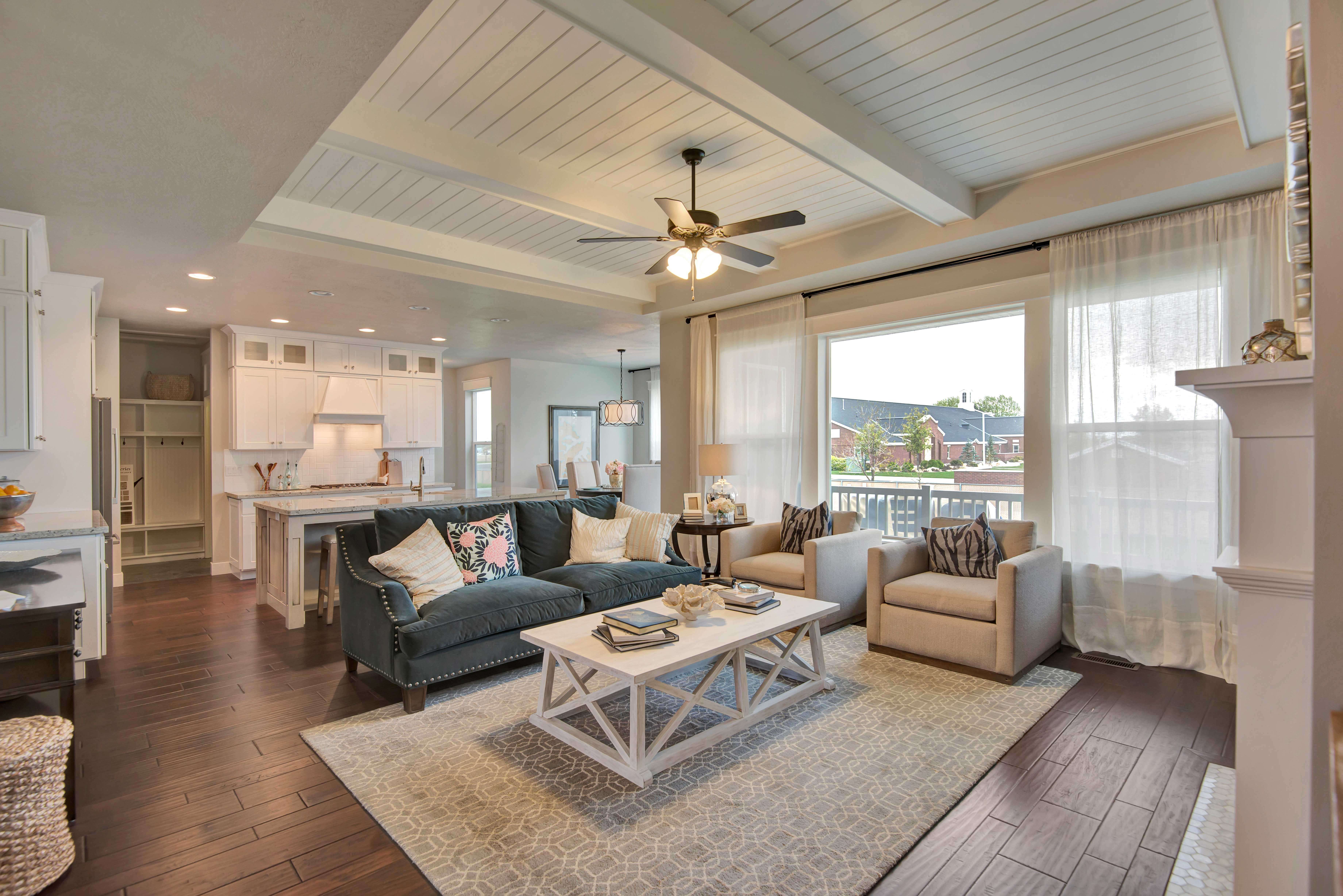 CUSTOM HOMES BUILDER SALT LAKE CITY
Looking to custom build or move in to a Utah home immediately? Check out the new home communities built right ouside of Salt Lake City, Utah. With beautiful communities all over Utah, your home is waiting to be built. Build your custom dream home in Salt Lake City today. Bring your own floor plan, customize one of ours, or draw something completely new up with us. Our team at UpDwell homes has years of experience to make the home designing and building process simple and easy. Make your dream home a reality with Updwell Homes custome home construction in Salt Lake City.
ENERGY EFFICIENT HOMES IN UTAH
Our certified GreenLean™ Construction method uses reverse architecture throughout the entire home developing process in the Salt Lake City area. With 75% less construction waste, UpDwell Homes was awarded the "Utah Energy Champion" award from the State of Utah and Energy Star. Home construction in Salt Lake City just became that much more sustainable. Our team at Updwell Homes uses less exterior studs and increased insulation to reduce heat loss transfer. With a tighter exterior envelope, your home will not lose as much heat and results in more money saved for you. Choose home builders in Salt Lake City that care about your family's home needs and saving you money. Choose UpDwell Homes.
We love our home! It is very energy efficient and an excellent design! Because of their foresight and experience, we did not have water issues in our crawl space like some of our neighbors have had. We had a great experience with Updwell Homes and are using them again to build our next house.
Ready to Build Your Dream Home?
Give us a call at (801) 784-9100
Recently I hired UpDwell Homes to build my custom home in Bountiful. My wife and I couldn't have been more happy. I have never seen a build job go more smooth, on time and in budget. They were great to work with and it was a good experience.