Tuscan Hills
St. George, UT
Find Your Beautiful New Home in St. George, UT.
Welcome to Tuscan Hills of St. George—a master-planned community that features all the luxury and detail of the Old Country, at affordable prices. Which means you get a lot more for your money. Like authentic arched doorways, exquisite ironwork, and a 5-star Energy Rating, for example. Not to mention Southern Utah's world-class golf and recreational activities right at your doorstep.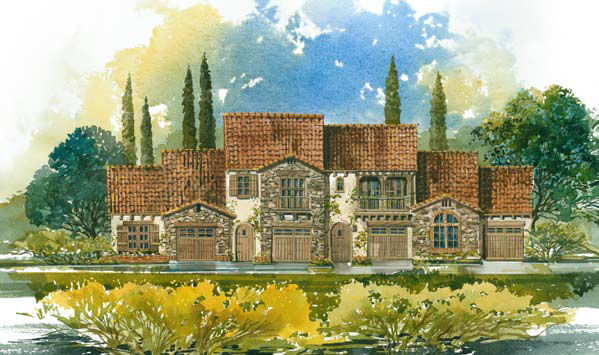 Features
28 townhomes
1 Mile to Interstate 15
.3 Mile to Tonaquint Park
1 Mile to Southgate Golf Course
3 Miles to Sunbrook Golf Course
Master-Planned Community with Amenities
St. George in Beautiful Southern Utah
The city's scenery and location along the major artery of Interstate 15 between San Diego and Salt Lake City make St. George a central location for travelers and commerce alike. Known as "Utah's Dixie", St George Utah has a temperate climate. Mild winter weather makes it an ideal setting for Utah golf courses – Saint George is home to 10 of them! Sunny St. George is best known for the beautiful red rocks and family environment.
The city also serves as a major gateway to nearby Zion National Park. Dixie College, the St. George Dinosaur Discovery Site at Johnson Farm and many other attractions are on the "must see" list for the region. The Dixie Center hosts major concerts, conventions and other events. As a main destination, or as a base for exploring a nearby ghost town or scenic park, St. George is one of Utah's top travel destinations!
Let's Talk
Send us a message and we'll get back to you as soon as we can!