Find Your Beautiful New Home in Grantsville, UT.
Welcome to Highlands, where you will enjoy the beautiful wide-open scenery of peaceful Grantsville, UT. Whether you are enjoying yourself in the nearby Stansbury Mountains, or exploring in the city, there are lots of things to do. With all of the important amenities nearby, Highlands is excited to welcome you home!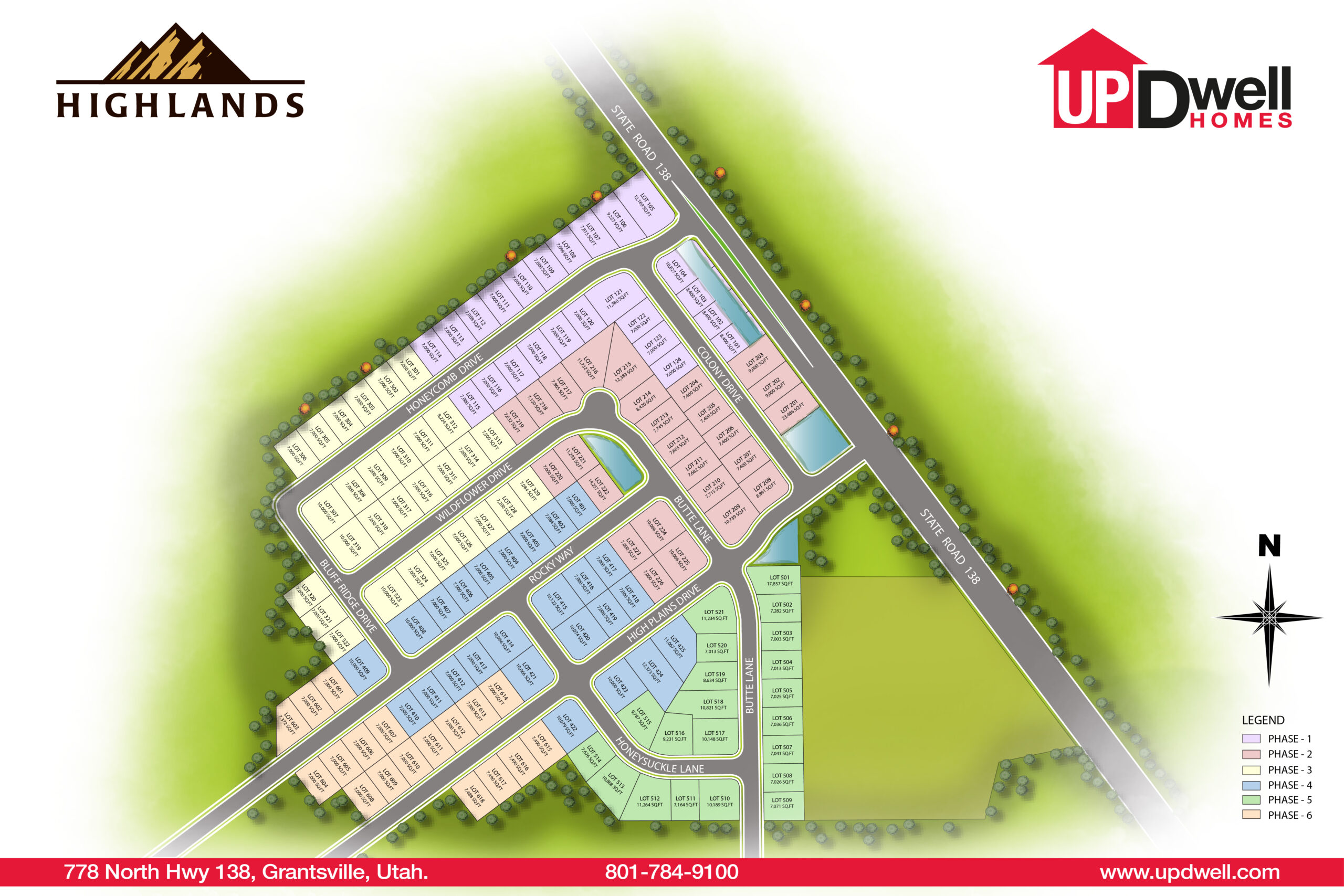 Features
Base Pricing from $377,443 – $426,665
3-Car Garages
100% Financing
145 Home Neighborhood (no HOA)
Great Views, Country Living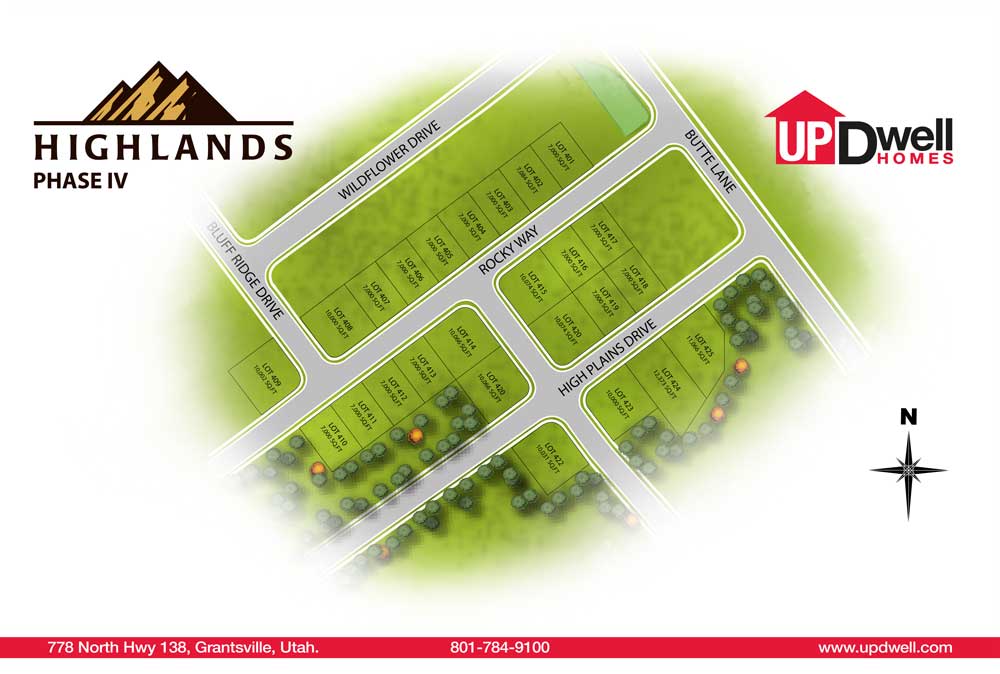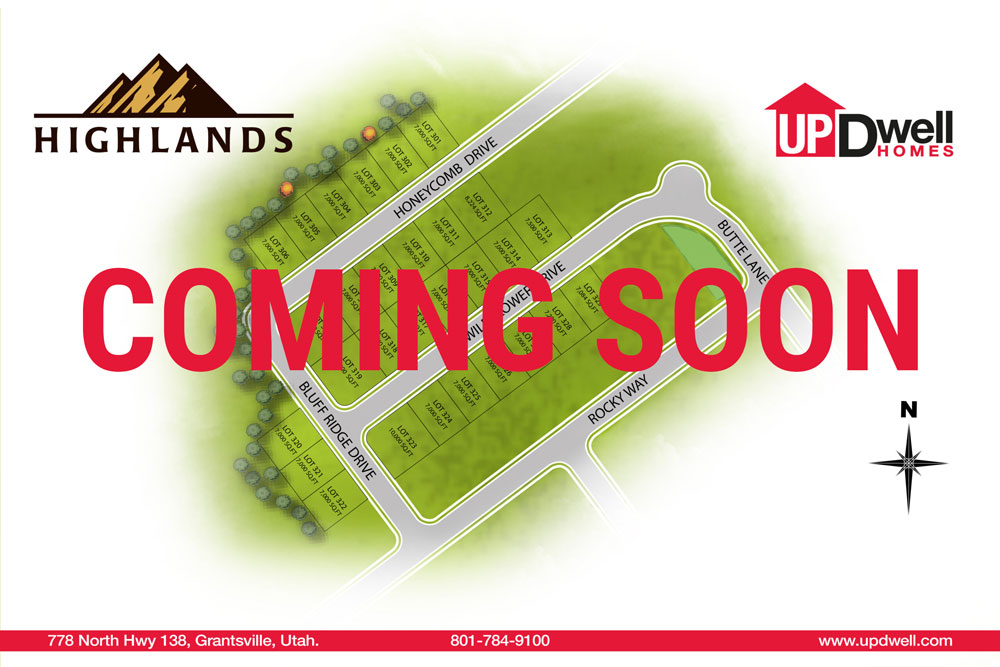 Phase 5 – Selling Summer 2023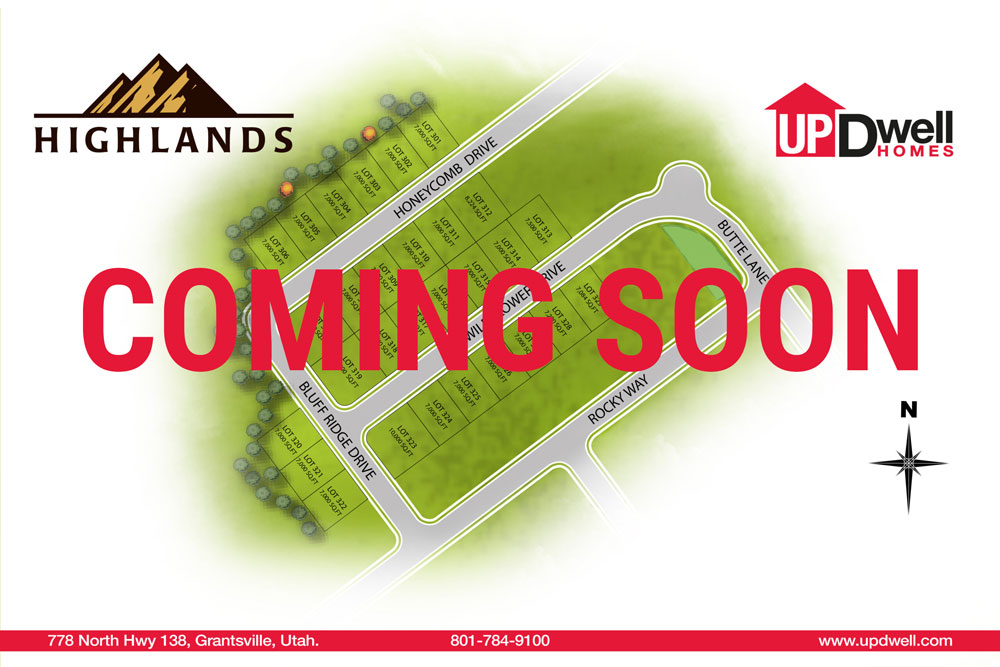 Phase 6 – Selling Summer 2023
ENERGY EFFICIENT HOMES IN GRANTSVILLE, UTAH
Did you know UpDwell Homes offers a unique energy-efficient building process and is certified as GreenLean® Construction? Your home in Grantsville will be built with 75% less construction waste, saving you money and helping the earth! UpDwell Homes has been awarded "Utah Energy Champion" award from Energy Star and the State of Utah. Grantsville home construction has never been easier, and has never saved you more money. Our GreenLean Construction method uses less exterior studs and increases the insulation of your home to minimize heat loss transfer. 
CUSTOM HOMES & COMMUNITIES IN GRANTSVILLE
Are you ready to move to Grantsville, Utah? The new Highlands community is perfect for your family. Are you wanting to custom build in Grantsville, UT? Customize one of our floor plans, bring your own, or draw something new up with our team at UpDwell Homes. With our years of experience, and your dream, the home building process will be simple, easy, and fun. Make your dream home a reality with the custom home construction in Grantsville, UT.
Let's Talk
Send us a message and we'll get back to you as soon as we can!